Home

Welcome to the NEH Landmarks of American History and Culture Workshop:
"Clinton's Ditch:" The Erie Canal in Western New York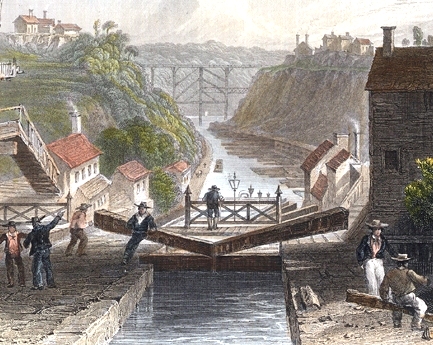 July 21-28
August 4-11
Niagara County Community College
Sanborn, NY
Follow us on Twitter: @ClintonDitchNEH
Project Director: Pierson Bell
Header image: George Harvey's Pittsford on the Erie Canal, 1837. Photo by Andy Olenick. Courtesy of the Memorial Art Gallery of the University of Rochester
Program Overview
In the chamber of the U.S. Senate in February of 1832, Senator Henry Clay of Kentucky rose to deliver a speech in defense of the American System, his three-part vision for the American economy.
Program Sponsored By
Our program is sponsored by the site which is responsible for checking and listing the best online casinos, read more and be aware what is necessary.